When a person becomes a photograph
Mar 02, 2016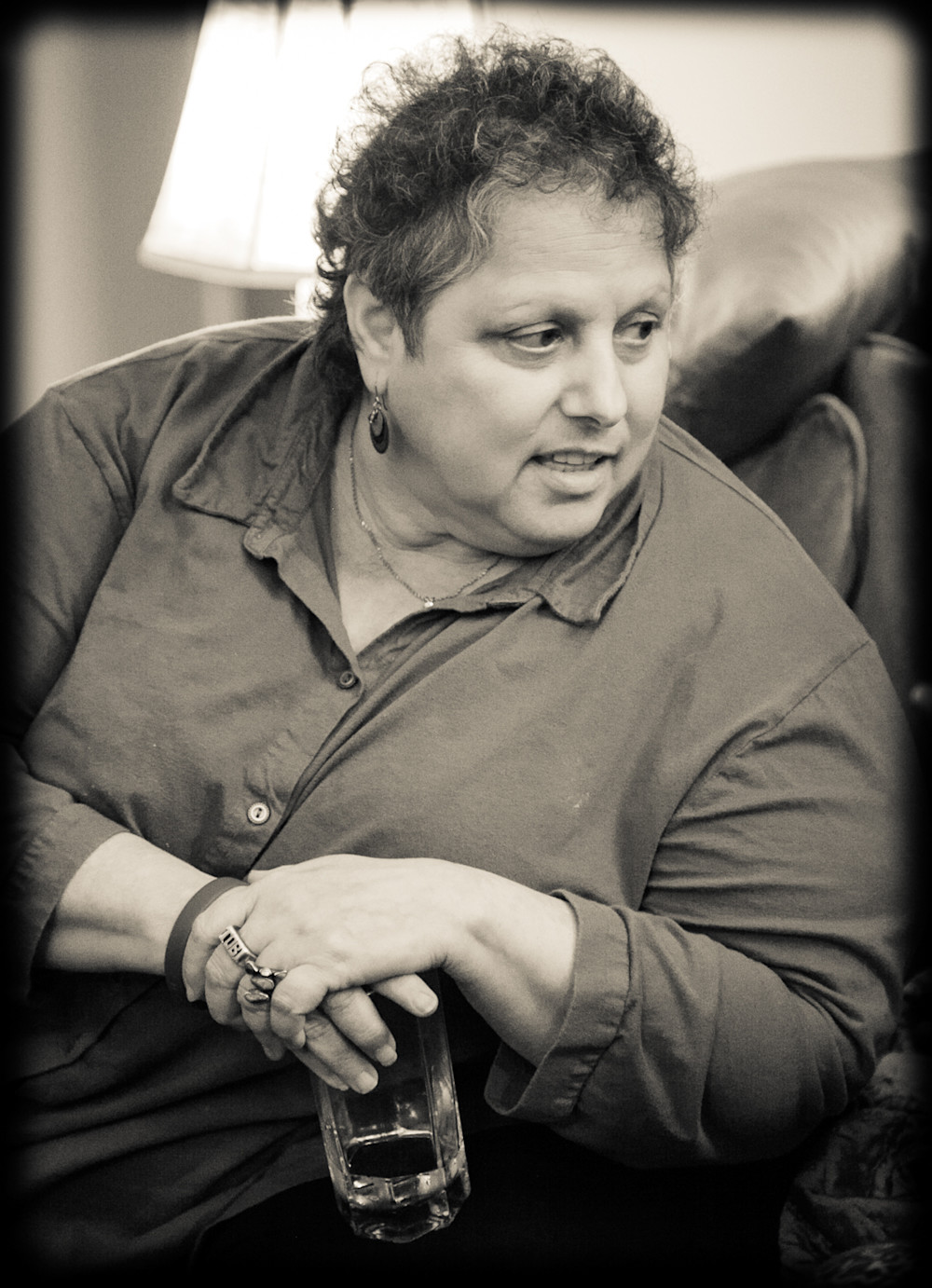 Tobi died.
Many years ago when my children and those of my three siblings were young, my sister hired Tobi, then a college student, to watch her kids. Her kids grew up, but, by then, much more than a "babysitter," Tobi stayed. There ought to be a name for what Tobi became. Friamily. Familend. I like that one - Tobi became a familend. She had been a familendly presence for over 30 years. Doing what family does - helping out, hanging out, bearing witness on first days of school, at bar and bat mitzvahs, weddings - the big public events where crowds gather and the intimate moments that can so easily pass unheeded. Tobi gathered AND heeded. Usually behind the scenes doing what needed to be done. First for my sister and her kids, ultimately for all of us, all of our kids, and until recently our kids' kids. She was Grandma Tobi to them.
My wife and I have been spending the New Year with my sister from before we were married and we have been married almost 44 years. Along the way, my brothers joined in. From an intimate group of six, we have grown into a familial hoard of 30-some people, what with spouses, children, their spouses, and their children, often some other assorted friends - and always Tobi. For the last six years I have photographed the days we all spend together in Grand Rapids, Michigan where my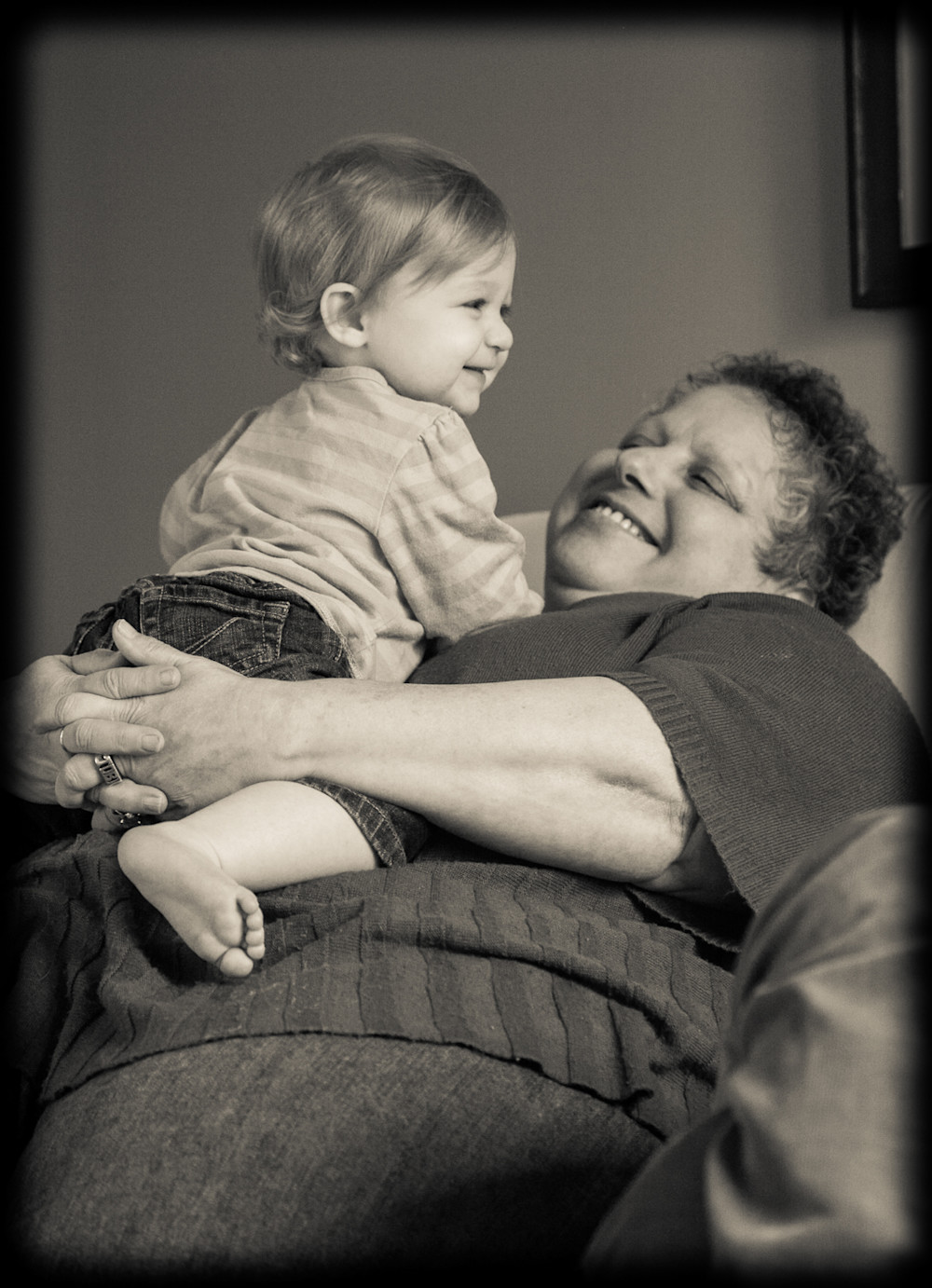 sister lives. Mostly it is the little ones who get photographed - marking the huge changes from year to year. From baby to toddler, to small child, to school-age actual person.
But over the same last few years, we could also mark the passage of time by the changes in Tobi's hair - the most obvious outward sign of the battle Tobi was waging with ovarian cancer.
Finally, the cancer's will was not to be denied.
After I got the call from my sister that the end had come, I spent a couple of hours pouring over the New Year photographs culling the best of Tobi and "her" kids. Some are just nice pictures of her, but at their best they express something quintessential.
We have stacks of black and white 8x10s of our kids when they were little. I worked as a photojournalist in those years and would most often finish an unfinished roll of film shooting pics of what seemed the inconsequential moments of the kids' lives. Though the direct memory of any one of those moments would have surely faded and been lost to the passage of time, the photographs have made them huge. The photographs have raised the inconsequential to the momentous.
I feel the same process already at work in that small group of images of Tobi. The little moments captured are destined to become the best remembered. As time passes, Tobi will become the photographs of her - the photos touchstones for memory. Her smile will be that smile. Her love, especially for our children, captured in an image of obvious delight.